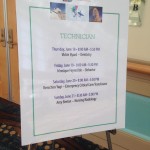 Monique is a veterinary technician specialist in behavior, holds a bachelor's degree in Psychology, and has 21 years experience in private practice. With a special interest in education, training, and motivation, she is an experienced educator for animal
professionals. Her unique blend of experience in daily private practice combined with advanced knowledge in the field of behavior make her an ideal choice for practical training which veterinary professionals can use immediately. Monique provides continuing education in training, behavior, animal handling, and the human-animal bond for veterinary professionals.
Team Training in hospitals – lecture, hands-on, or both.
Customized Hospital Consulting – "Clinic Makeovers"
Compassionate Animal Handling for Veterinary Professionals Labs
Lecture and Hands-On Teaching at events and veterinary conferences
Safety Assessments and Safety Improvements – for pets and people
Training for other animal professionals such as trainers, daycare workers, boarding facilities, animal shelters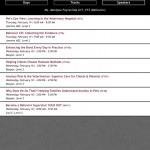 Monique has presented at North American Veterinary Conference, Western Veterinary Conference, American Veterinary Medical Association Conference, Washington State VMA Conference, Pacific Veterinary Conference, Atlantic States Veterinary Conference, Society of Veterinary Behavior Technicians Conference, and presents the Behavior Advocate Program all over the United States.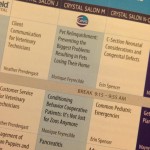 For more information about continuing education with Monique, email monique@teachinganimals.com